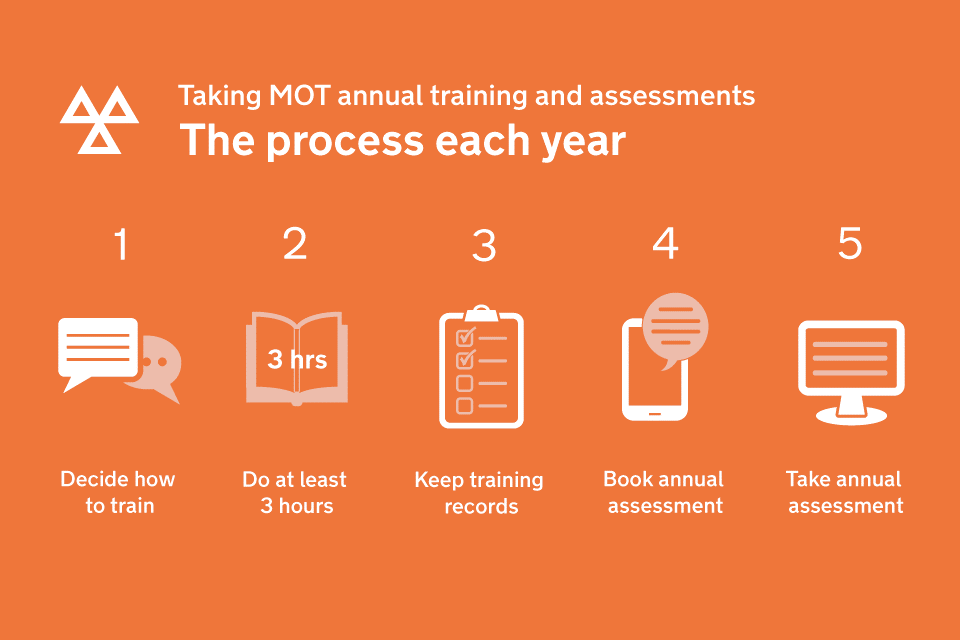 2021 to 2022 MOT Annual Training for Class 4 & 7 (Group B) MOT Testers, this course will take you through all the required topics needed to refresh your MOT knowledge as required by the DVSA.
Once you have completed the eLearning you must book your Annual Assessment either via email at info@themotclub.com or ask your site manager.
The DVSA MOT Tester Annual Assessment for 2021 to 2022 Group B Testers will be focused around the topics covered in this course. You will be required to read various sections of the DVSA MOT Inspection Manual and the DVSA MOT Special Notices, this information is available from the MTS and DVSA website.
Introduction
New Technology – Lighting
New Technology – Alternatively Fuelled Vehicles
New Technology – Carbon Fibre & Fly By Wire Steering
MOT Testing Requirements
MOT Testing Requirements – Emissions & Smoke Test
Corrosion and Standards of Repair
Training Record & Notes